Stephenson & Turner
Design Studio, Auckland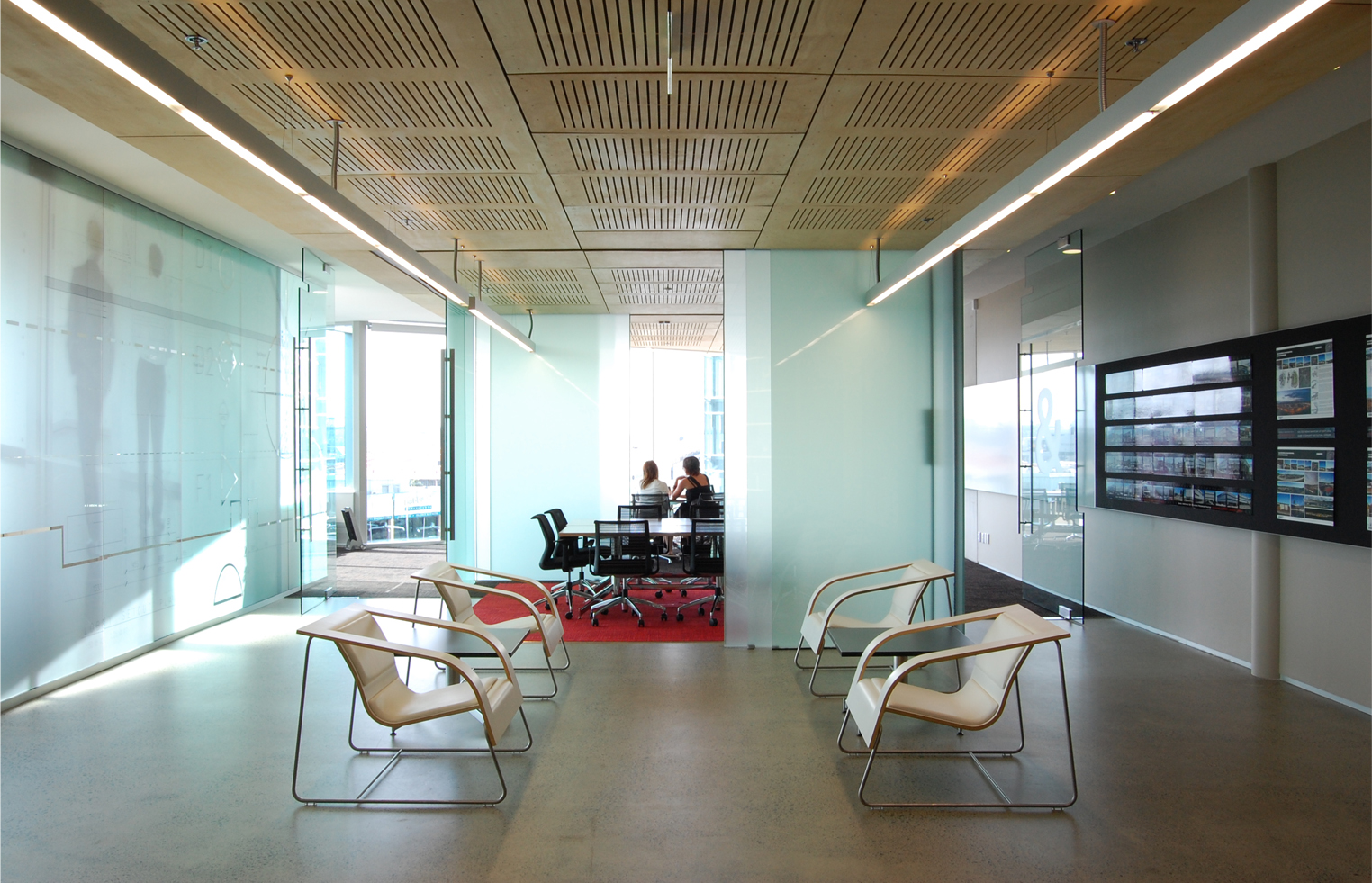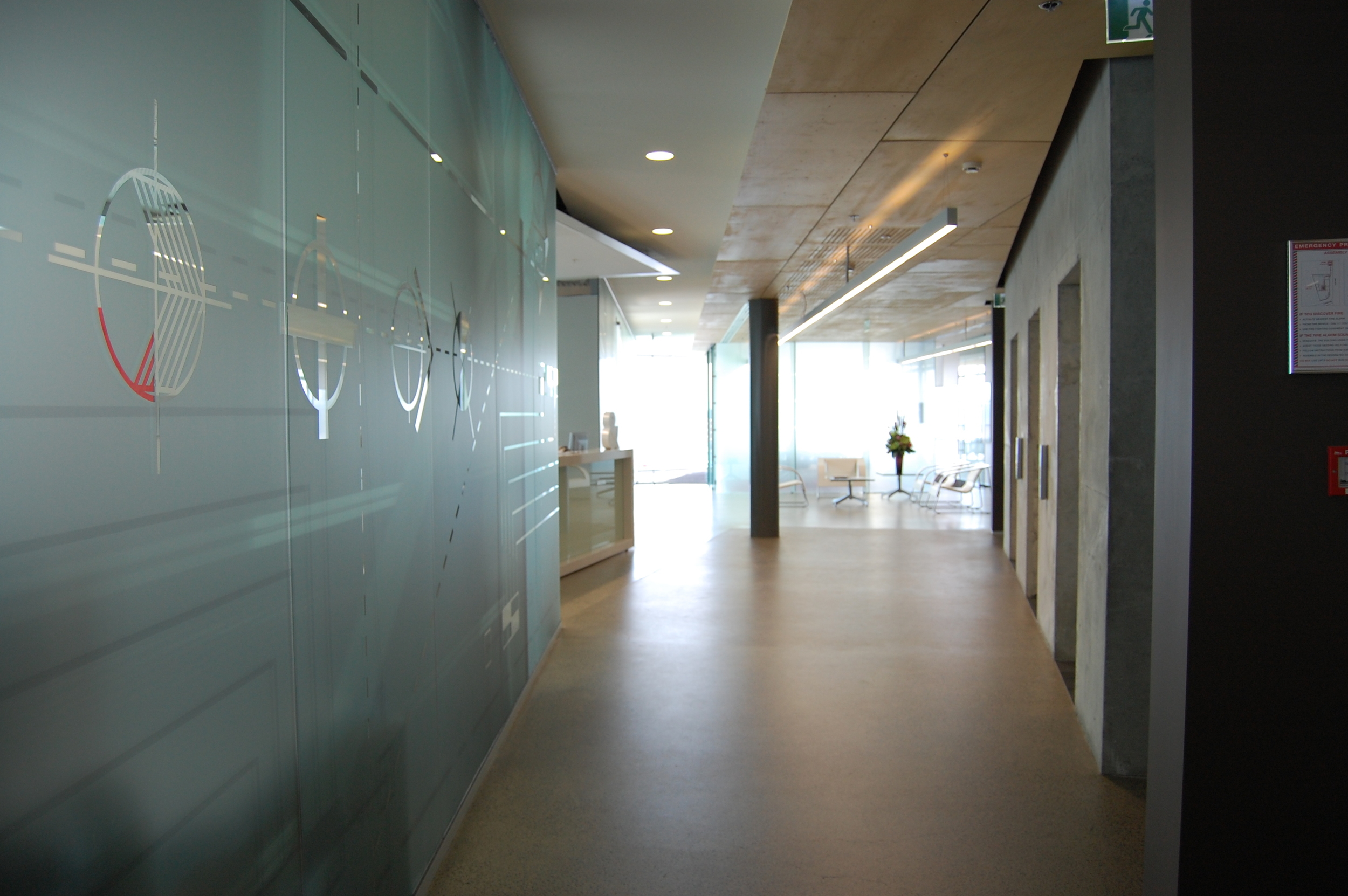 After celebrating S&T's 50th anniversary in 2006, the Auckland office of architects and engineers relocated to new premises that would reflect the company's new brand identity and be a welcoming environment for clients, enabling them to feel a part of the team. It was also an opportunity to create an inspirational new working environment for staff that encourages creative thinking.
The building is located on a prominent corner site within a growing new business district and takes full advantage of the site's expansive views. A glass screen in the reception area repeats the angle of the base building while also providing a physical separation between the entrance area and a quiet meeting room that overlooks Victoria Park. The varying levels of light filtering through the screen's graphic imagery creates an ever-changing backdrop to the space.
There are a variety of meeting spaces, ranging from enclosed formal meeting rooms to open studio areas for more informal workshops. A "glass box" meeting room is formed by full-height soft white laminate panels that, when opened, create a large function area, flowing from the entrance through to the boardroom facing towards Auckland's harbour bridge.
The entire working area is open plan apart from six semi-enclosed offices located along the eastern façade, which allow maximum daylight to pass through into the open plan space.
From initial briefing and concept design through to completion and commissioning, the architecture and building services design has been developed under the Australian Green Star Fitout Rating Tool. The project received a Best Design Award from the Designer's Institute of New Zealand in the 2008 Offices and Workspace Environment category.
"We want our clients to feel part of our team... the interior design reflects this, with wide open spaces and an airiness that encourages conversation and interaction. It's a creative, thinking environment - an office with personality." - Ken Stanton, Principal S&T
Project Team