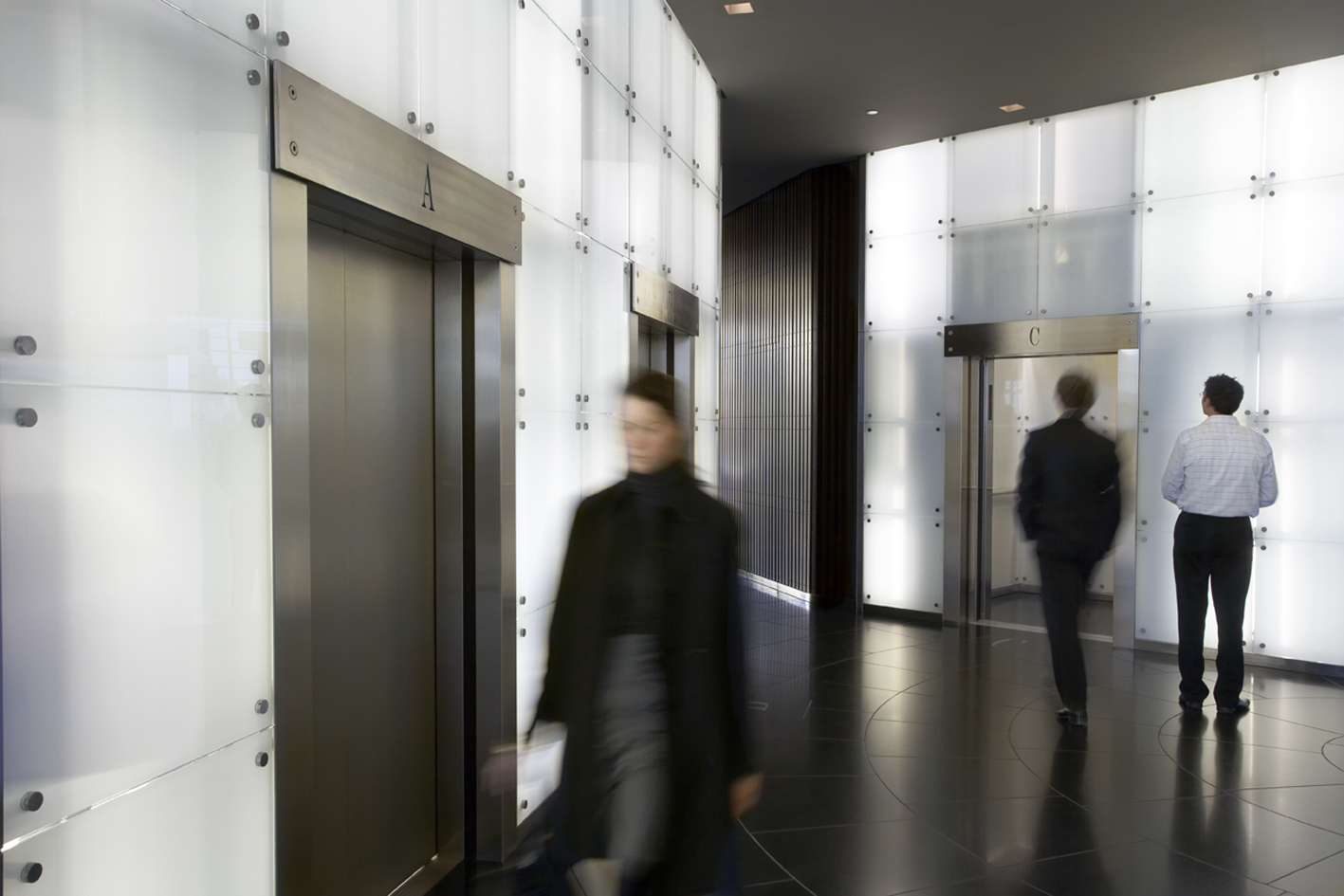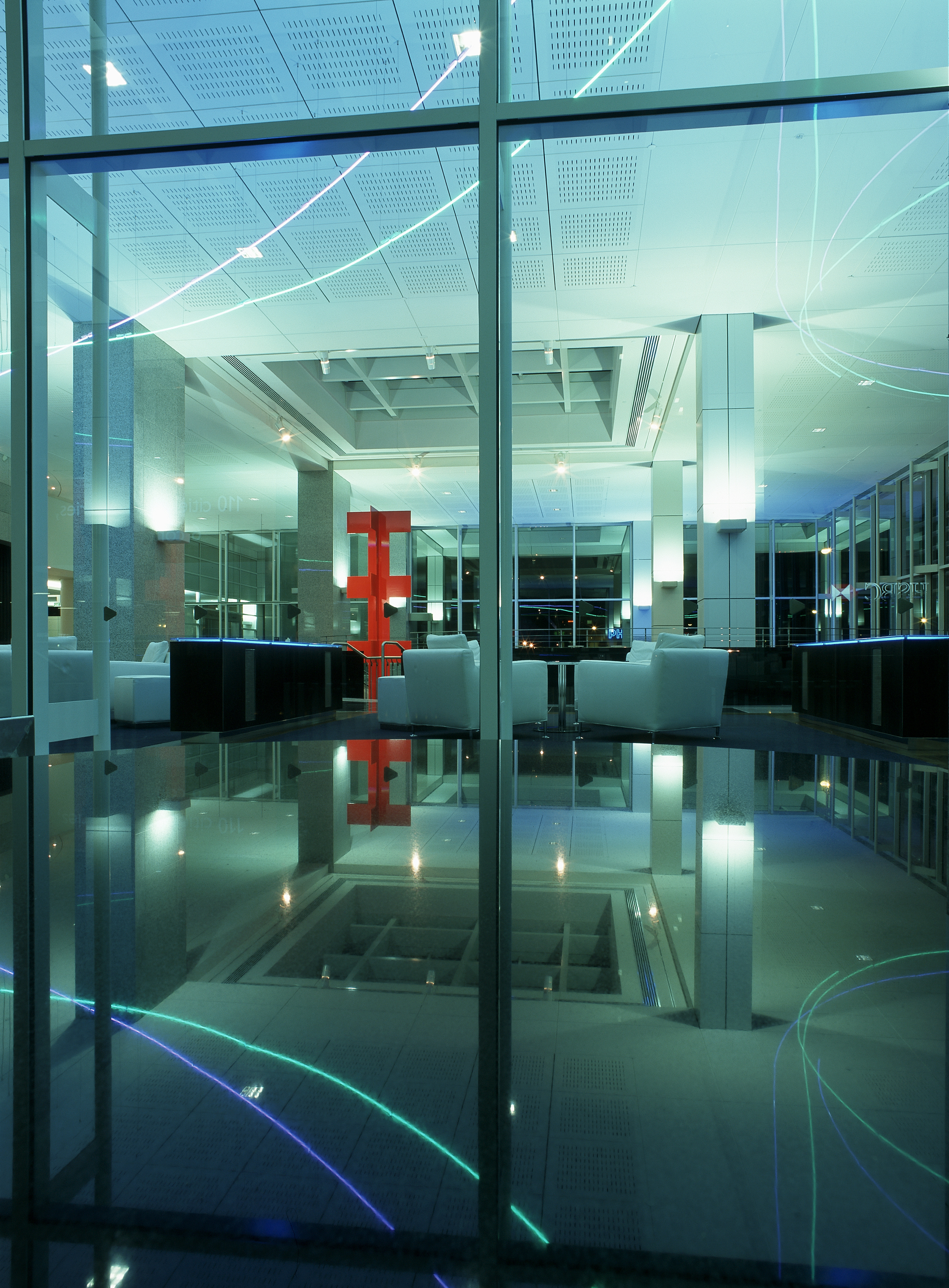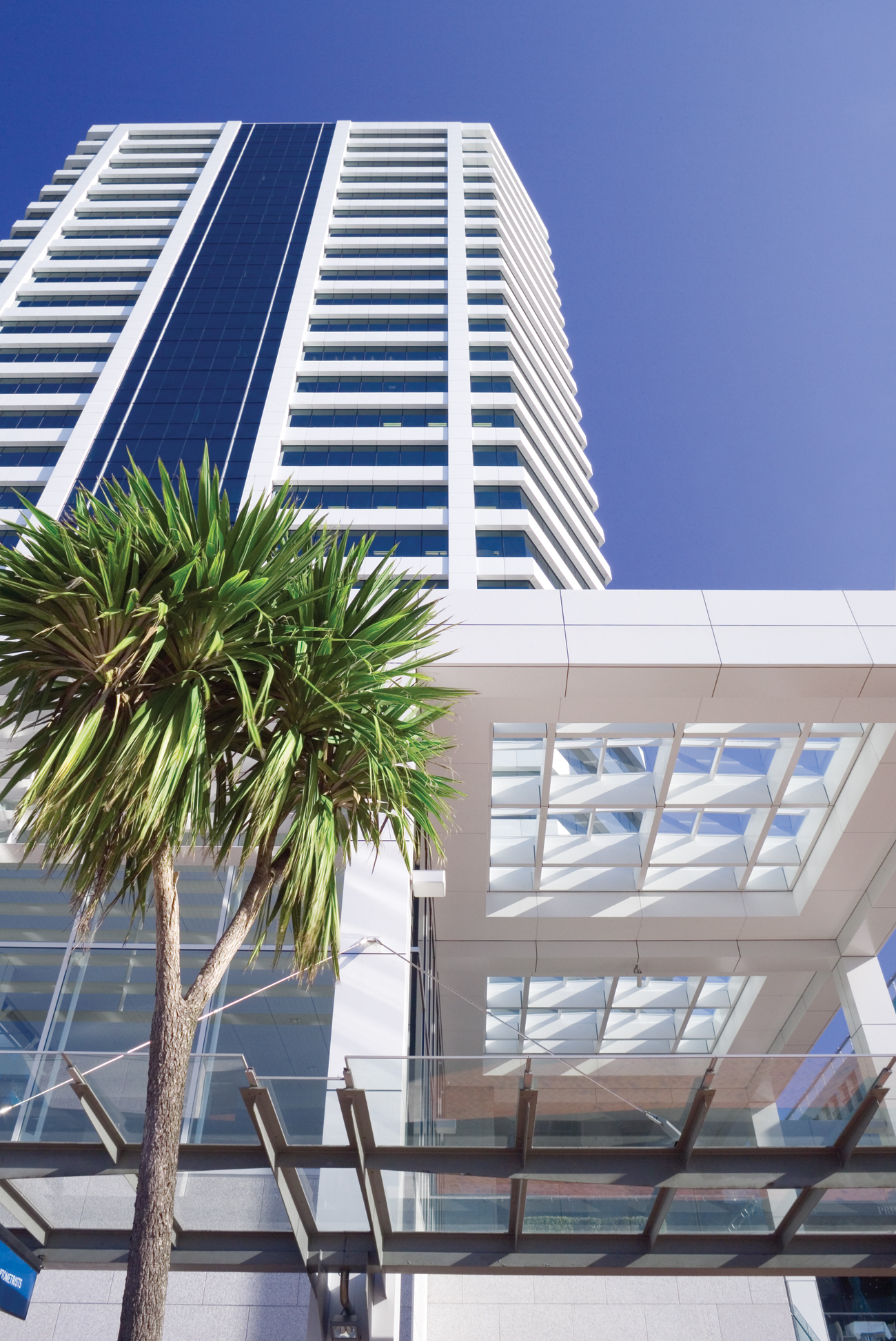 This 33-storey triangular tower boasts magnificent views in all three directions. Rising from its rectangular podium and colonnade, the building offers its occupants a combination of landmark location and unparalleled design and service flexibility.
The tower features the largest floor plate of any high-rise office building in New Zealand. The column-free typical floors allow for extremely efficient space planning and offer unobstructed views of the harbour, the Waitakeres and North Shore.
A prestigious entrance on the ground level and hotel-type lobby incorporate meeting, café and restaurant facilities in an open, public space. The foyer integrates seamlessly into the urban fabric and allows for increased pedestrian linkages between the Viaduct Harbour, the Downtown Shopping Centre and the Downtown Carpark. Artworks also enhance the character of these public spaces.
The façade incorporates the best current glass technology, blind installation and flexible power, data and communications cabling, resulting in energy savings and an interior environment suitable for modern office activities.
Project Team