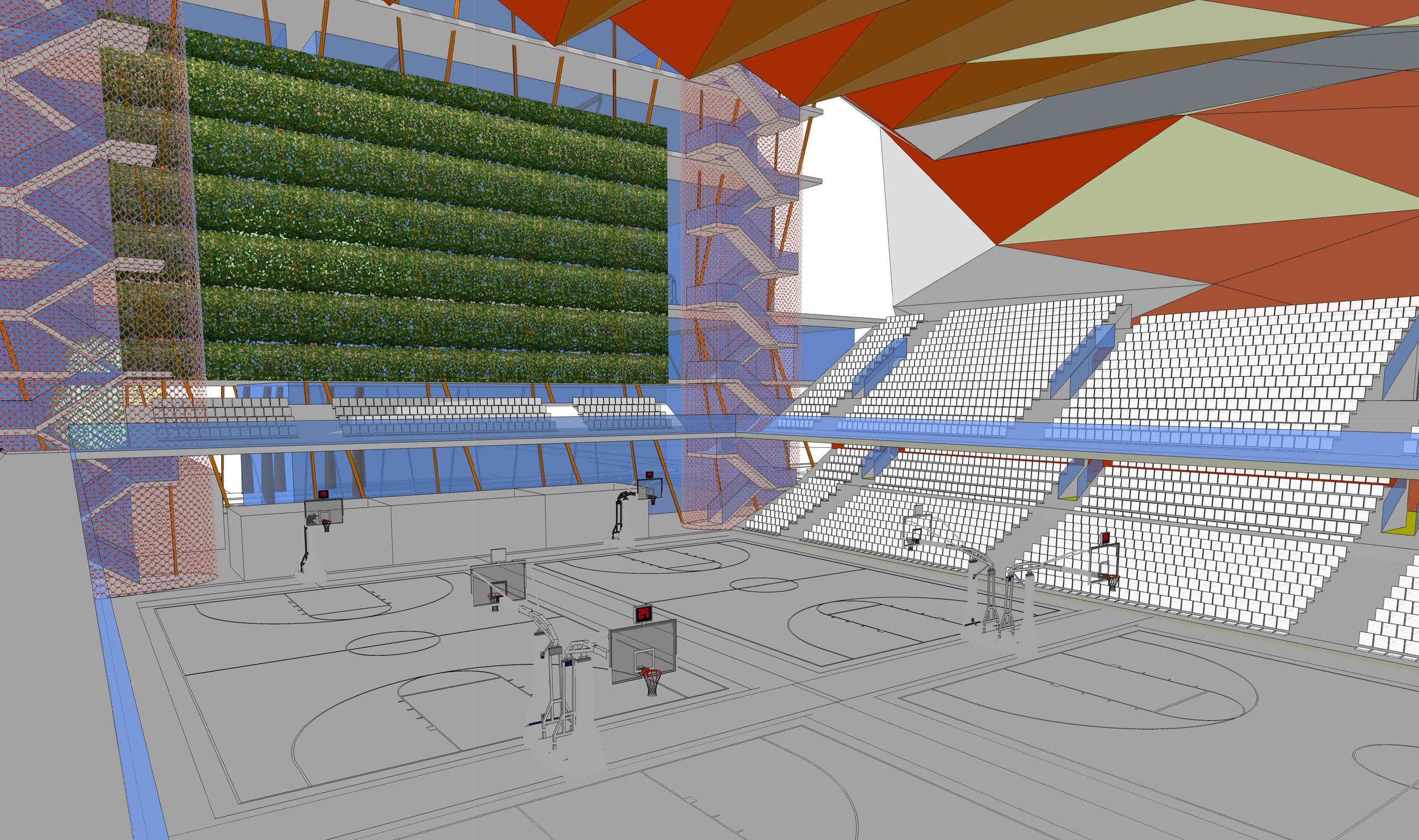 Created as an entry for the Phan Dinh Phung Sports Complex international design competition in Ho Chi Minh City, Vietnam, this magnificent multi-purpose stadium design incorporates a wide range of sporting pursuits. A 5,000-seat multi-court arena is topped by a covered outdoor running track and the centre includes facilities catering for boxing, gymnastics, chess, pilates, table tennis, and administration.
The large overhanging canopies comprise a two-layer roof system to deflect heat and aid air movement through natural convection. The outer layer is a patterned screen which resembles basket weaving. These canopies are angled to minimise direct solar gain onto areas of glazing. When viewed from below, these canopies with their expressed ribs and translucent glow through provide a sensation of looking up at the underside of giant lotus leaves.
Generous solar shading creates a cooler environment to the open plaza and enclosed spaces. Evaporative cooling of collected rainwater provides a cooling medium for passive ventilation. Intelligent roof design over Competition Area drives passive ventilation. The naturally cooled air displaces at ground level warmer air rising and exiting at roof level.
High-efficiency air conditioning and ventilation maintain the VIP, Administration and Training block interior environment. Insulated wall panels reduce thermal heat load and energy usage. Compact impulse jets work in unison with single point supply and extract fans to remove contaminants from the underground car parks.
The thinking behind the design is what sets this design competition entry apart. The team at S&T is looking forward to the opportunity to apply such thought to the challenges of rebuilding the community and national sporting facilities of Christchurch.