The Hub
New Zealand Defence Force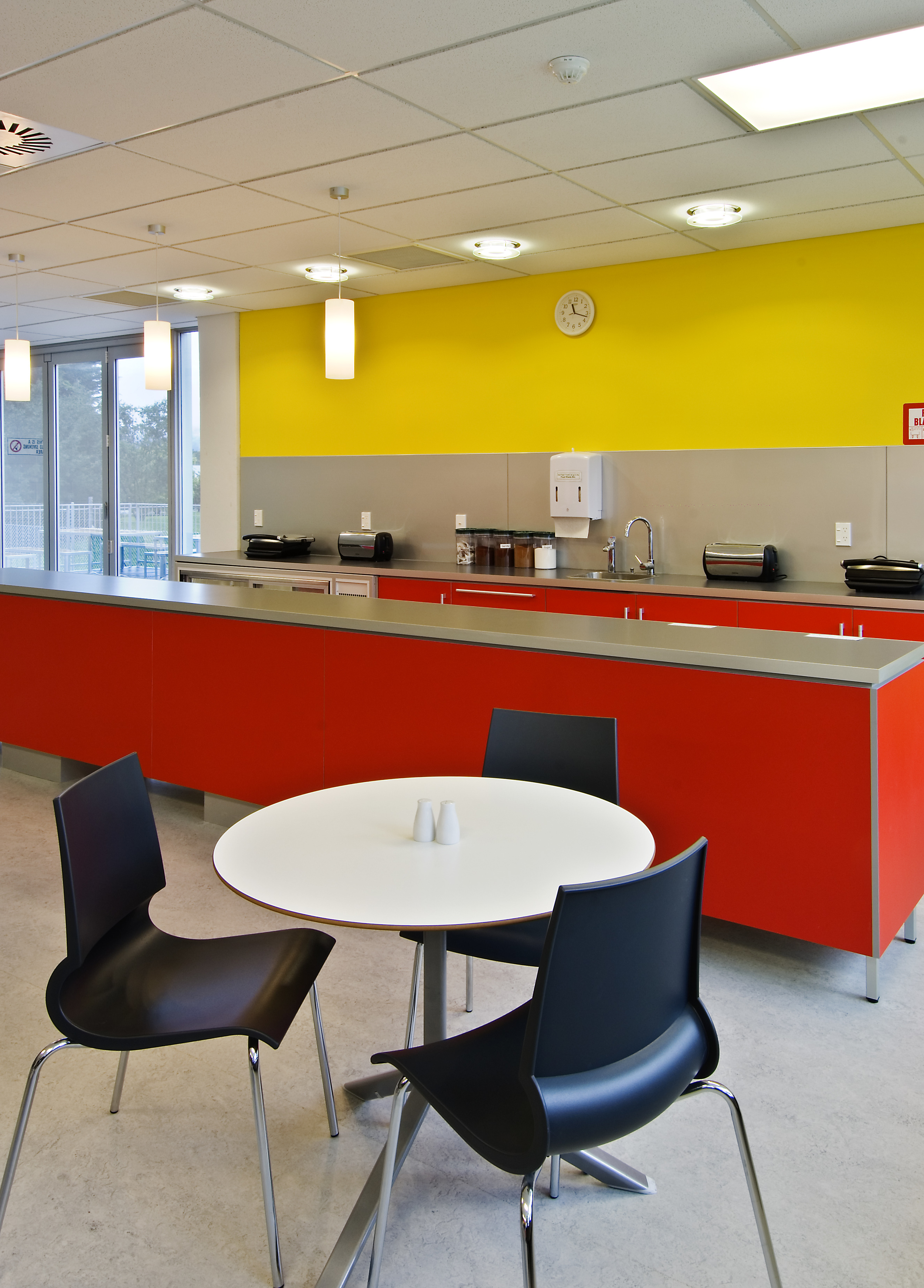 S&T completed the refurbishment of a 5000 sqm factory administration building near the Trentham Military Camp in Upper Hutt in 2009.
This extensive renovation complements the 50 year old building's early modernist designs. Original features such as the staircase was restored while the addition of leading edge technology, air-conditioning and a sophisticated security system brings the building into the 21st century. A colourful interior and clever use of old and new furniture complete the transformation, ensuring this solidly built structure will continue as an effective and efficient workplace well into the future.
Project Team