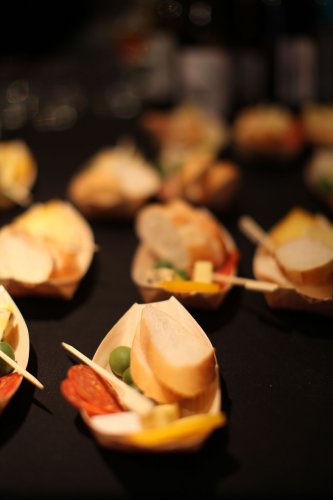 This Monday night saw one of the Rialto Cinema theatres in Newmarket full of S&T staff, friends and colleagues in support of Radio Lollipop raising a total of $5,070 for the charity!
Radio Lollipop is an international children's charity providing care, comfort, play and entertainment to children in hospital. Stephenson&Turner have a number of connections to Radio Lollipop - reaching back to the early 1980's when Starship Children's Hospital was being built. Also, our fabulous receptionist Jackie Lovelock is a regular volunteer with Radio Lollipop and has consistently been one of their top fundraisers too!
This fundraiser was a huge success largely due to the hard work and generosity of a number of people. Thank you! Without your support this would not have been a success:
MAIN SPONSORS
Stephenson & Turner
Barfoot & Thompson (Mt Albert)
CONTRIBUTORS
Alannah Haysmith (Entertaining) provided the tasty nibbles
Lisa Courtney (The Pretty Baker) provided the delicious cupcakes after the movie
Also JR Duty Free, Paneton, Kapiti, Fonterra, Molliere's, Roses Florist, Republic, Koko Classics, Mt. Eden Butchery, The Essential Deli.
Thanks also to the volunteers on the evening who helped sell raffle tickets and keep things running smoothly: Gabrielle Free, Frances Cooper, Ryan Hay and Jonny Hay.
Well done Jackie and Leandri Hay for organising this fun event!
Check out the photos of the event.