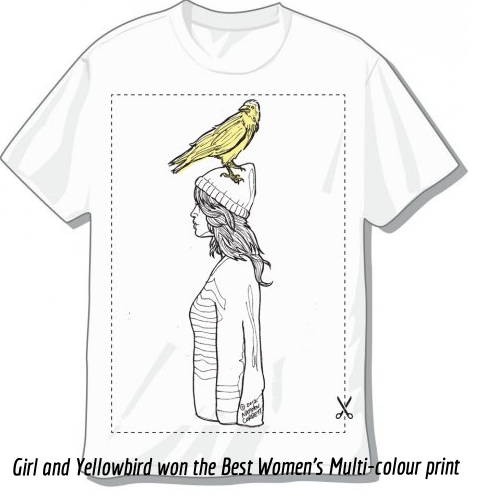 We are constantly surprised by the unexpected talents that emerge from within our team. A couple of weeks ago we saw some unique artistic skills showcased in our Amp the Ampersand Competition.
In addition to this we can now say we have award-winning rug designers and t-shirt designers on staff!
Alby Yap won People's choice Award in the Designer Rugs Evolve Awards 2012. His design "Story Tumber" beat out some tough competition. With over 450 submissions from Australian and New Zealand interior design professionals, 25 were selected as short listed finalists. Each shortlisted design had the opportunity to win the People's Choice award voted by industry and the general public via the Designer Rugs Facebook page. Over 3000 votes were cast. This is a great achievement. Well done, Alby!
Nathan Corbett won two awards at the First Annual Wellington T-Shirt Designers Market on Saturday 15 December! His design "Girl and Yellowbird" won the "Best Women's Multi-colour print" and he also won "Best in Show Overall" You can see more of his work on his Facebook Page. (We won't mention that Nate can also rock it on his guitar – he and his band provided the musical entertainment at S&T's Wellington Christmas bash this year!)