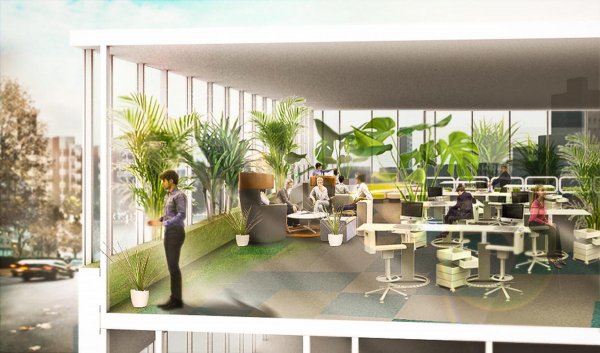 The second booklet in our S&T Thought Series is now out! The booklet is titled "Rethinking Workspaces: How work environments affect your people, your brand, and your bottom line." Click here to download a free copy.
The booklet has emerged from our deep belief at S&T that workspace design involves creating environments where people can thrive.
S&T Principal, Bernd Gundermann, explains: "We see a lot of companies that have huge potential to improve their bottom line by invigorating their staff and employees by redesigning their workspace environments. Office environments today are people-centred. It is not about functionality only... they must work, sure, but the main focus should be enabling your people to feel good in these spaces, that they enjoy being there and love to come to work in the mornings."
Creating these people-centred work environments is so much more than just choosing furniture and fixtures – it's about aligning your physical workspace to the goals and aspirations of your organisation.
This booklet puts forward some very practical ways that you can implement changes – some even as simple as adding plants into your workspace or changing the lighting – to unleash the full potential of your team.
We would be happy to talk to you more and answer any questions you might have. For more information, please contact us!