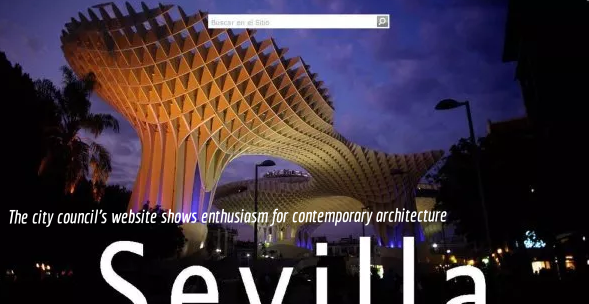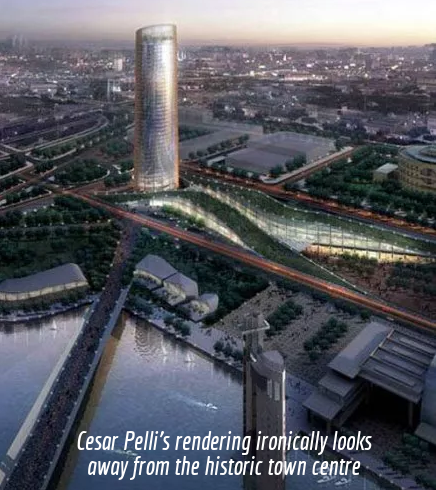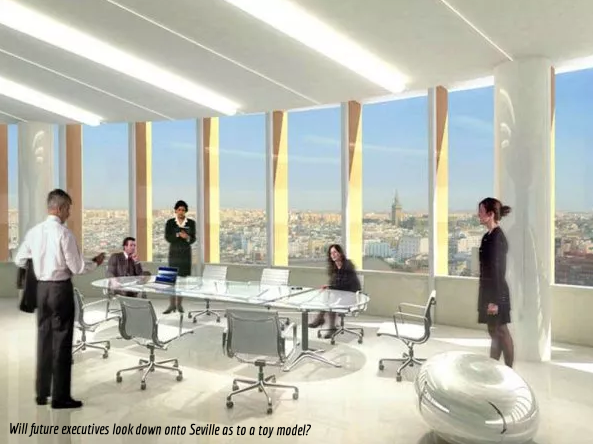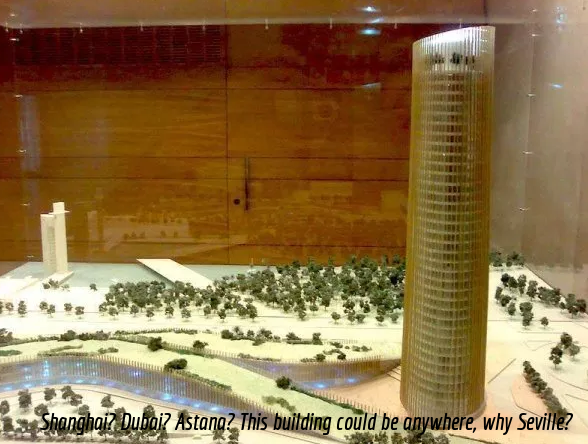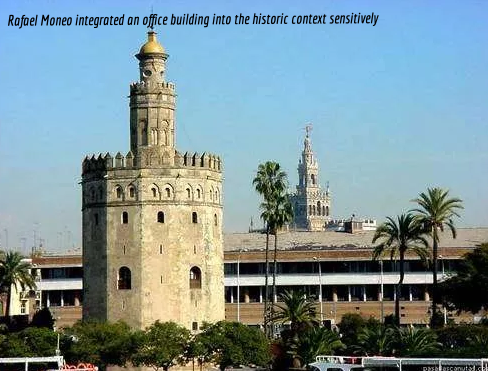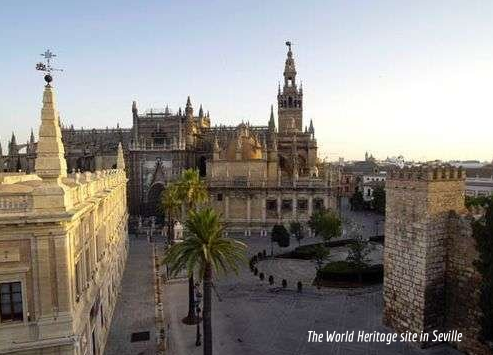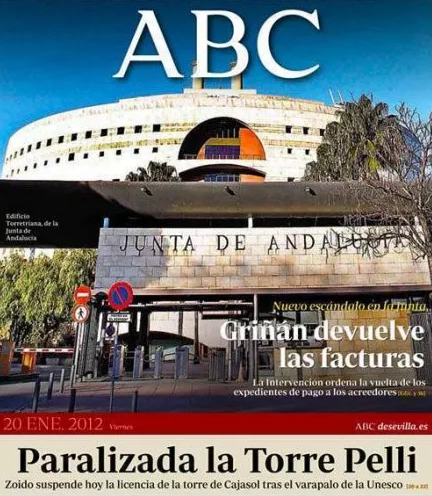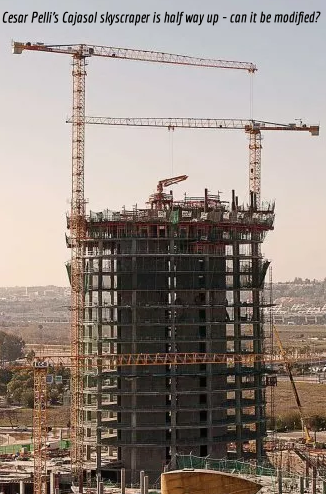 About 200 years ago Rossini's comic opera "The Barber of Seville" entered the stage. It looks like the city is now producing its own urban drama, centring around the controversial design of a skyscraper.
Seville is a classic Spanish city with a labyrinthine urban tissue made up of castle-like houses with cosy patios, plazas and numerous churches. The whole is dominated by the cathedral, which had been a mosque before the 13th century when Andalusia was Christianised. A look at the city council's website makes it clear that they are comfortable with embracing contemporary architecture alongside the historical legacy; for example Jürgen Mayer H's amazing Metropol Parasol (see the post on ArchDaily here). 30 years ago Pritzker laureate Rafael Moneo sensitively, subtly integrated an office building into the historic context. Clearly Seville can achieve bold, yet well-resolved architectural statements in harmony with the city. However, Cesar Pelli's latest creation manifests what happens when an urban gem like Seville allows the financial industry to dominate its appearance, artfully crafted over centuries, by a banal monstrosity.
Commissioned by Cajasol (a savings bank), Pelli is building a high rise office tower of 180.5 m height, twice as tall as the apex of the city's historic landmark Giralda, the gothic cathedral. The architect won a competition in 2006 to construct the tower, which at the moment is half way up. The trouble is that the central part of the old town district of Seville is protected as World Heritage by the UNESCO (United Nations Educational, Scientific and Cultural Organisation) and they have warned that the city will lose its status of World Heritage, if they allow the Pelli tower to continue to plan. The report, prepared by the Icomos group (International Council on Monuments and Sites) and presented last Thursday (19 Jan 2012), states that the skyscraper "certainly has a excessive negative impact" in the "buffer" of 187 acres surrounding the protected core area of 12 hectares, which includes the Cathedral, Alcazar and the Indian archives.
Ironically, looking at the current state of Spain's economy, it's quite possible that Cajasol might welcome a bailout of this EUR 353m investment. We'll know more after the next UNESCO conference in May.
In Rossini's opera Rosina finally got married to the Count as his rival stepped aside, consoled with a handsome payout. I hope that a similarly diplomatic solution will be found in Seville as well - its own comic opera in urban development.
For further interest: