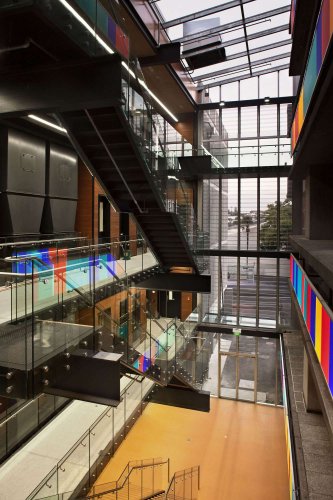 The University of Auckland's new Biosciences Centre Extension opened yesterday to resounding approval from faculty and industry scientists. New Zealand Prime Minister John Key officially opened the building.
S&T designed the new extension, which together with the existing Thomas Building, forms the new Institute for Innovation in Biotechnology. The Institute allows for growth in biotechnology and offers quality graduate training and enhanced research opportunities through the co-location of academic and industry scientists.
For more information about the Institute, please visit their website.