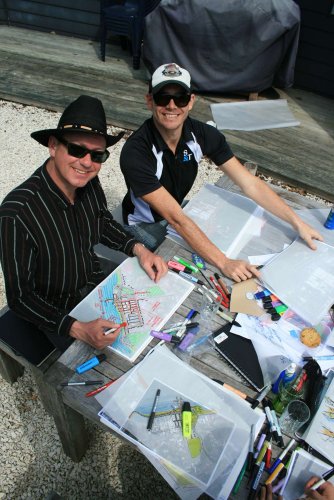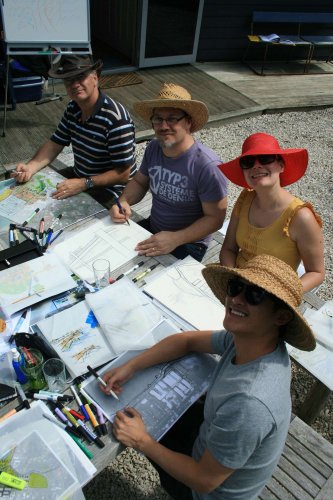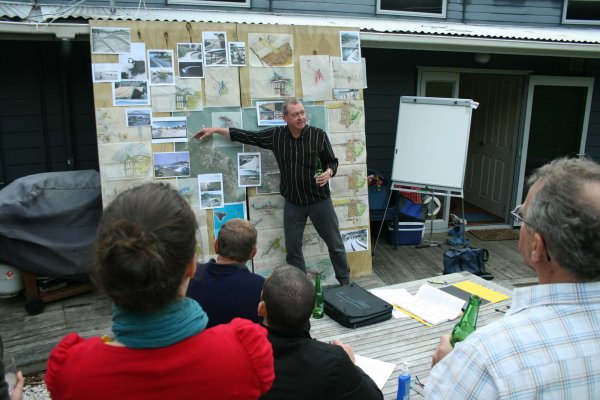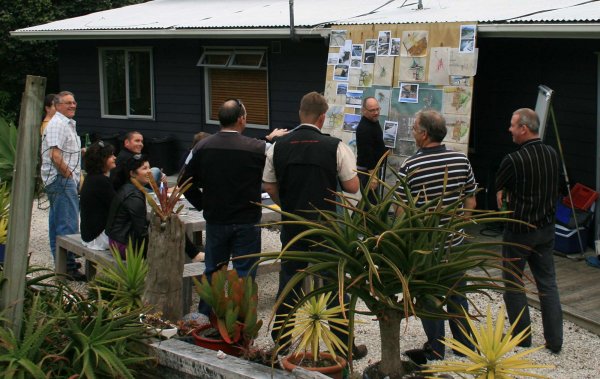 When we heard we were selected for the preparation of a new Master Plan for Paihia we sensed there could be an opportunity to build a team building workshop around the project. The idea was mooted with the client, Focus Paihia who quickly rose to the challenge and the wheels were set in motion.
After some initial research and data gathering the "Focus Paihia Design Group" was duly formed. 7 Designers from the Auckland Office decided a weekend in the North couldn't be all bad and the company decided if they were willing to invest their personal time a Friday lunchtime departure was appropriate. The Team converged on Paihia around 4.30pm on Friday for a bit of "research" taking in the scenery, getting to know the street layouts and by chance checking out a few of the local establishments.
Back to Opua accommodation overnight and with enthusiasm wetted the discussion dragged on long after the BBQ had gone cold. No time for sleeping in on Saturday morning as the client committee was going to turn up at 4.00 for a briefing on what we had come up with.
The morning was spent around the table in the back yard with paper, pens, pencils and blue take with a temporary pin board needing to erected to display the days efforts. A brief walk for a fresh coffee at the marina and a sandwich and we were back into it critiquing the mornings work and preparing for our guests ( clients).
The Focus Paihia Team arrive d on the dot of 4.00 and we went straight into our presentation with each designer setting out their reaction to and interpretation of the brief. The committee members were then asked to do he same and it was great that they all stepped up and gave their penniesworth.
Overall a high degree of commonality in the solutions and a huge step forward in getting full engagement and communication between designers and client. The rest should be easy!
The rest of the evening certainly was (easy) with the beer and wine being opened, the fire set and the BBQ cooked. All finished and tidy for the Rugby! (All blacks – France)
The next day the team joined the whole of Paihia in their Paint it Red RWC lunchtime street party. A great insight in to the future vision for down town Paihia.
All in all a great weekend. Thanks to Focus Paihia for the opportunity and full participation!