Marina View School
Classroom Building & Library Replacement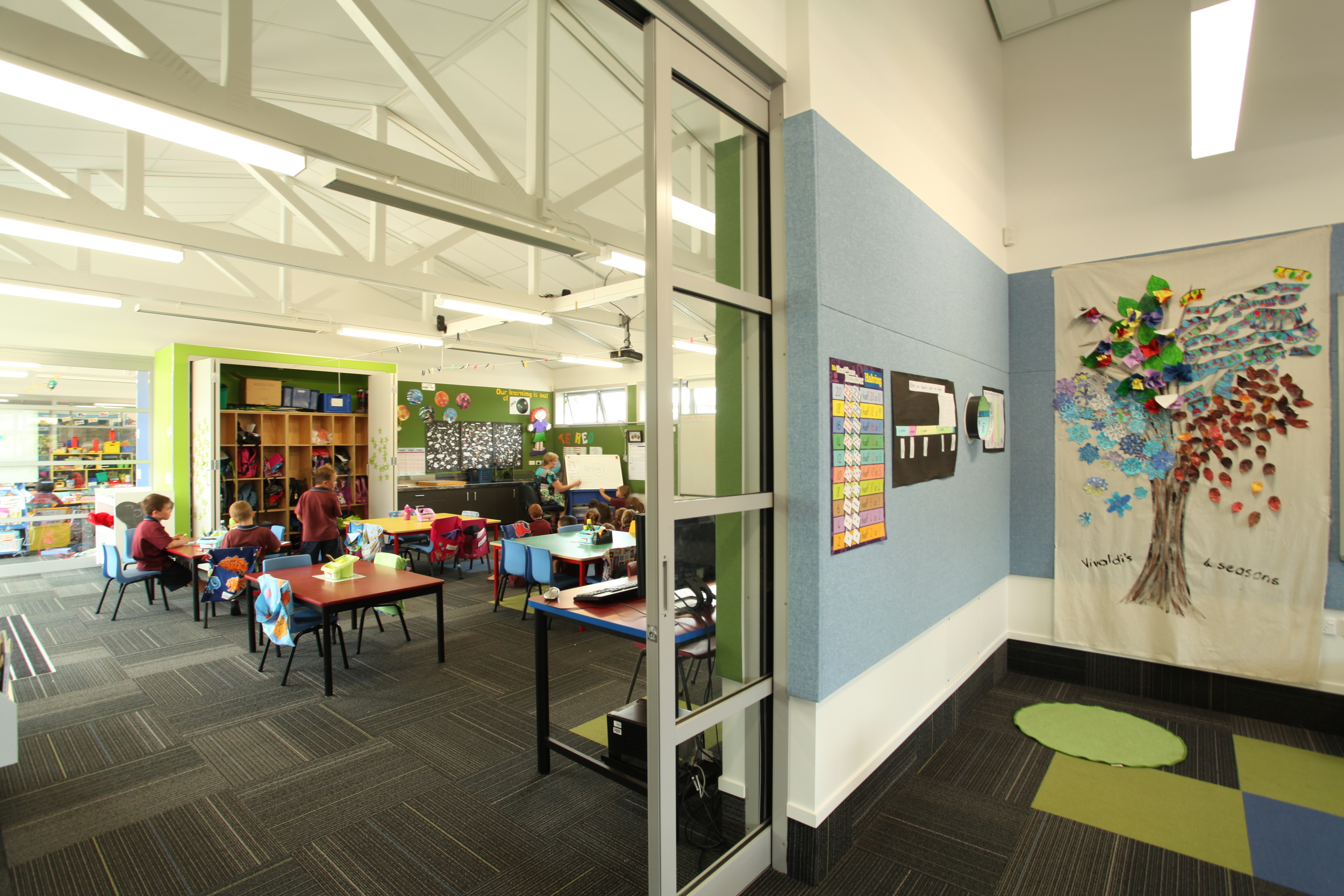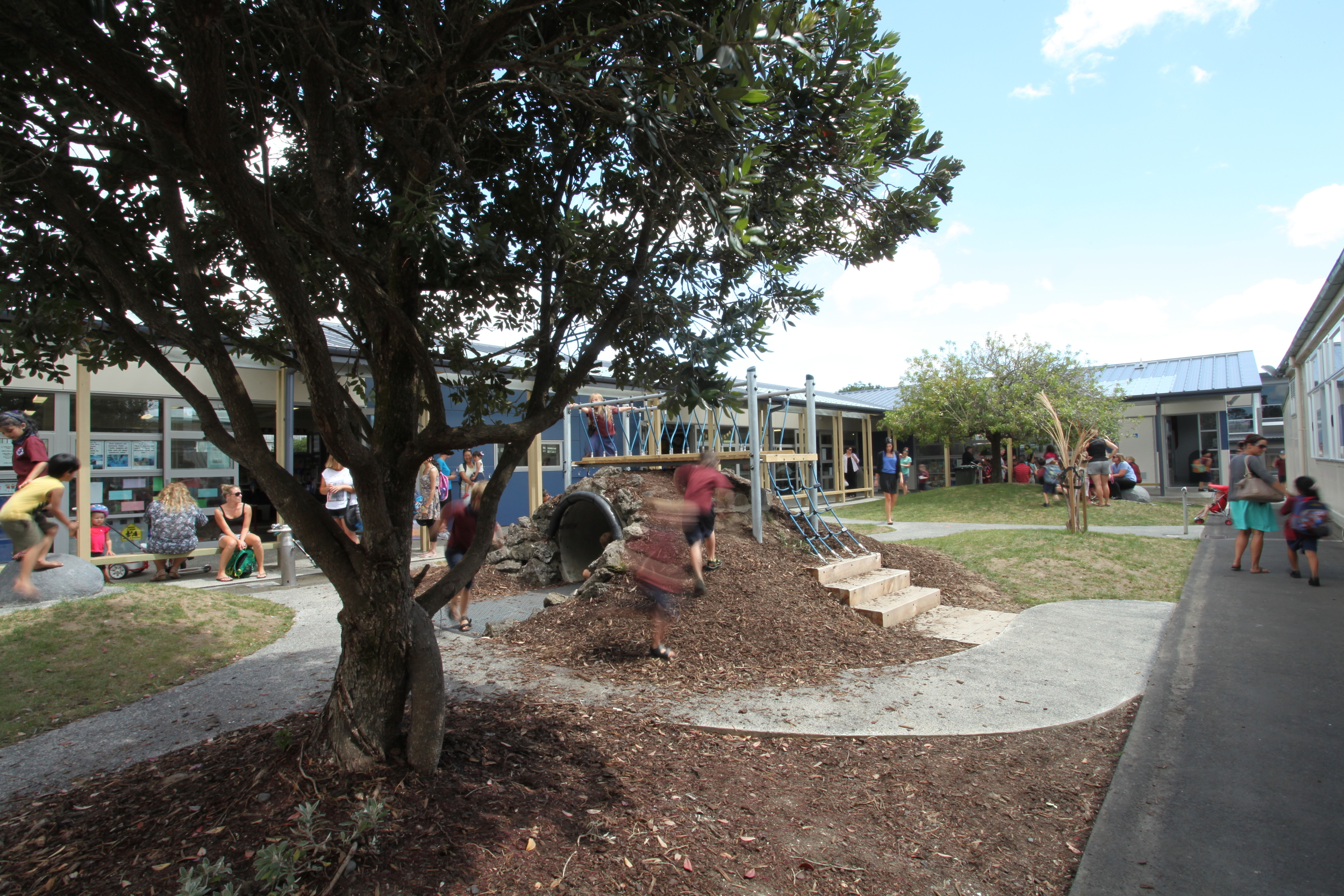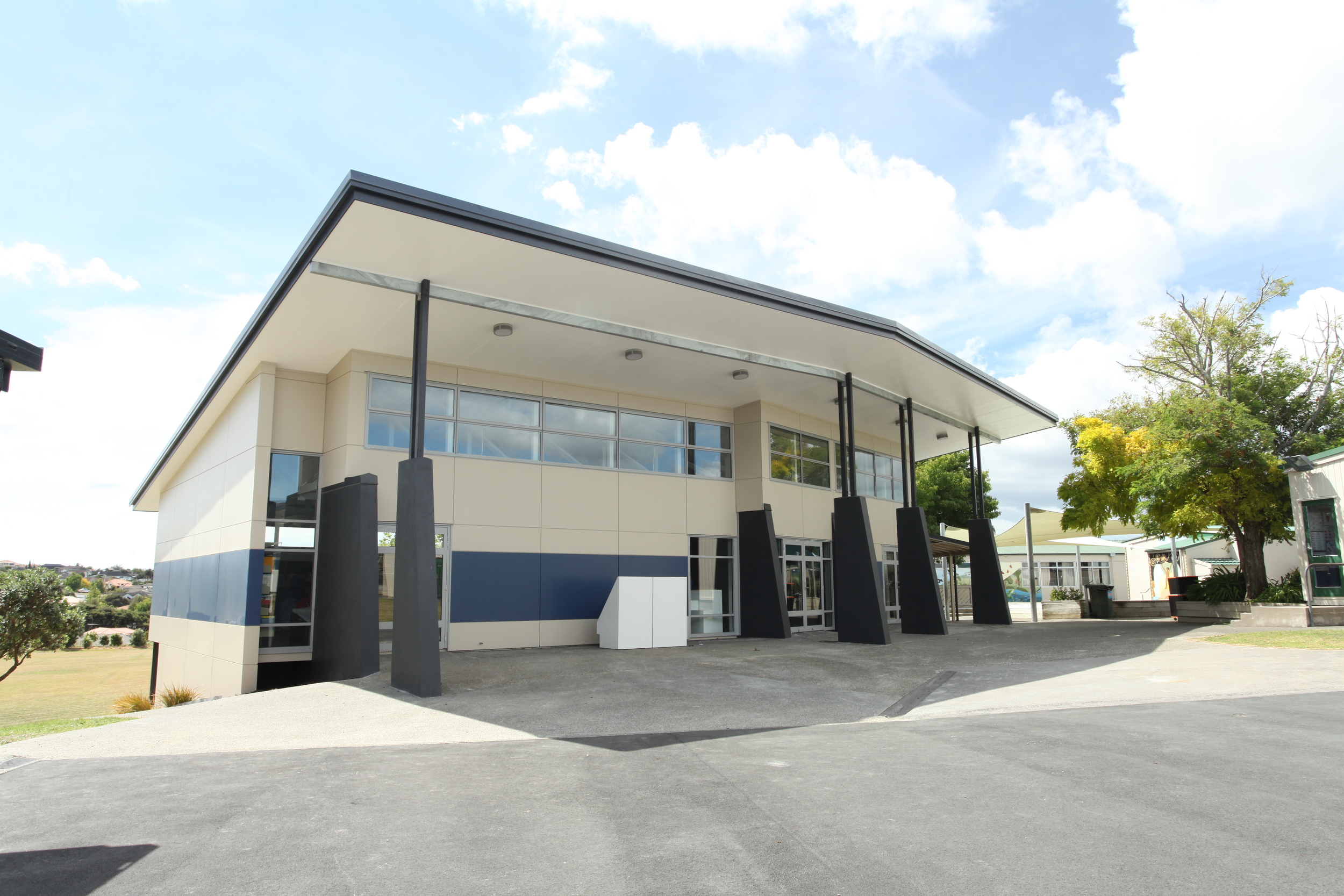 This project included six classrooms and a library design utilising MLE Guidelines and weather-tightness requirements. The existing classroom block was a leaky building made up of six independent cells; dimly lit, uninviting washroom facilities; and a neglected courtyard flanked by a narrow, unfriendly verandah.
S&T recycled the concrete slab, confining the project to the same size footprint as the previous building but with a vastly improved use of space. The new classrooms are friendly and inviting, with a sense of community energy. There is plenty of daylight, fresh air, and colour, open planned to enable classrooms to be joined or acoustically separate as needed. The glass doors give visibility and connection that allows teachers to supervise multiple spaces. Flow between classrooms and courtyard is encouraged with large doors, full height windows, and leveled access; the courtyard improved to an interesting and diverse miniature landscape that can accommodate different activities – an 'outdoor classroom'.
Everything is carefully and consistently proportioned, designed for kids to take ownership of the space and – S&T's ultimate goal – for them to enjoy coming to school.
The school is also now a model of reuse and sustainability.
Project Team