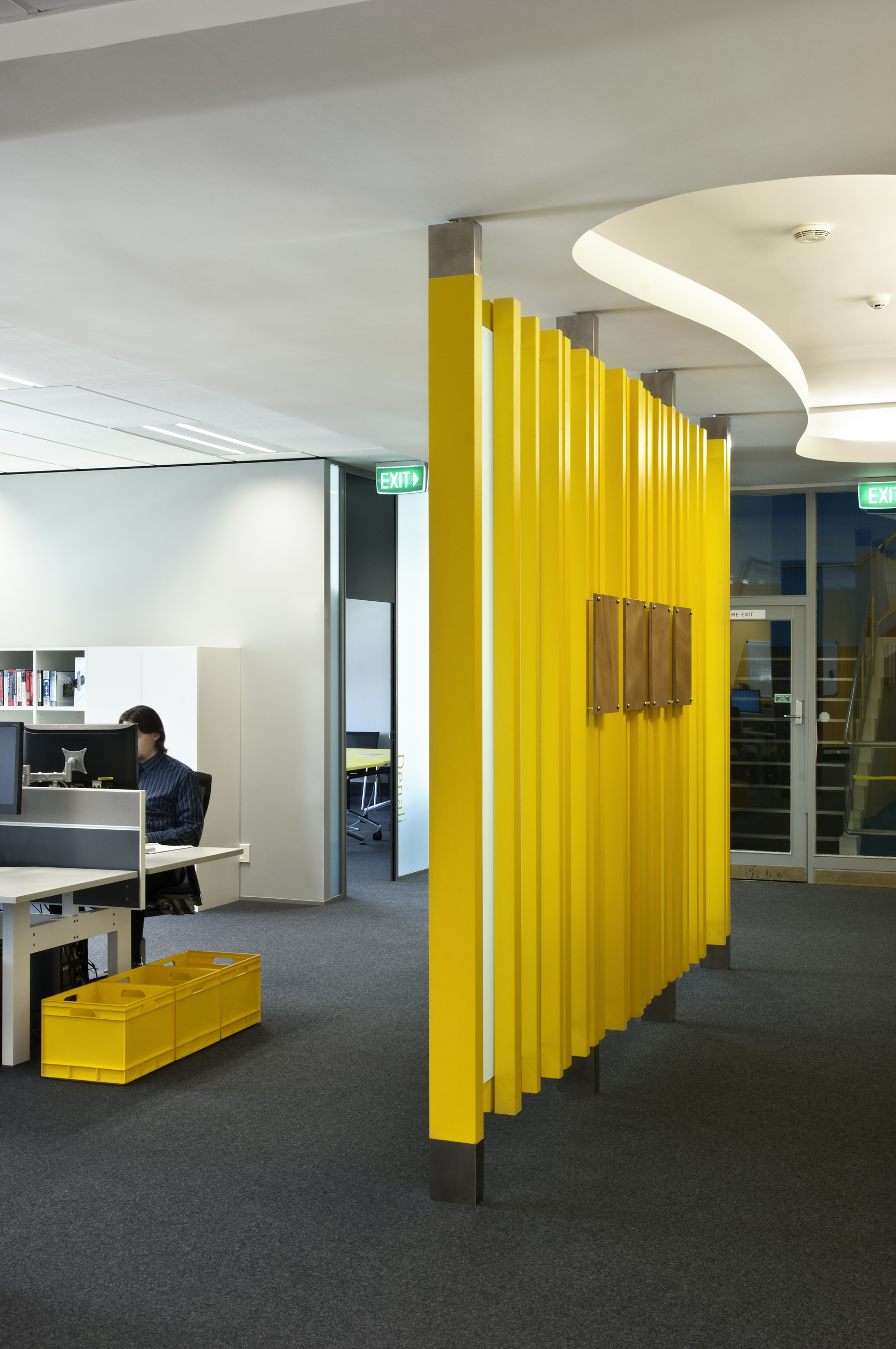 The terms 'hi-tech' and 'historic' don't often make natural partners, but they do for globally successful IT company Intergen, which has made an historic building its Wellington home. So much so that when the company began to outgrow its two floors of space, it simply extended its lease to another floor – and invested in a new fit-out to boot.
Intergen House is registered on the Council's Historic Register as well as a Category I with the NZ Historic Places Trust historic place, which means that some alterations and renovations are required to meet stringent preservation criteria.
Intergen wanted its new 900-square-metre space to reflect its brand – a factor already incorporated in its existing premises with the use of the vibrant 'Intergen Yellow'. Stephenson&Turner's interior fitout design (developed in consultation with Intergen's representative DOW Group) does just that, with the yellow gleaming on feature walls and screen dividers, and complemented elsewhere with neutral off-whites and greys.
In the corridors, painted-over wall panels have been restored to their former plywood-veneer glory, while stairwells have been refurbished and re-lit and balustrades repaired and reglazed.
The refurbishment has been more than skin deep. The old and unresponsive mechanical ventilation system has been brought into the 21st century. Additional heaters have been installed along the south walls, thermostats have been repositioned to improve temperature control, and a modern air-conditioning system (using existing but defunct outdoor unit locations to retain the rooftop appearance) now protects occupants from the heat of the western sun.
Project Team