Hutt City Council
Administration Building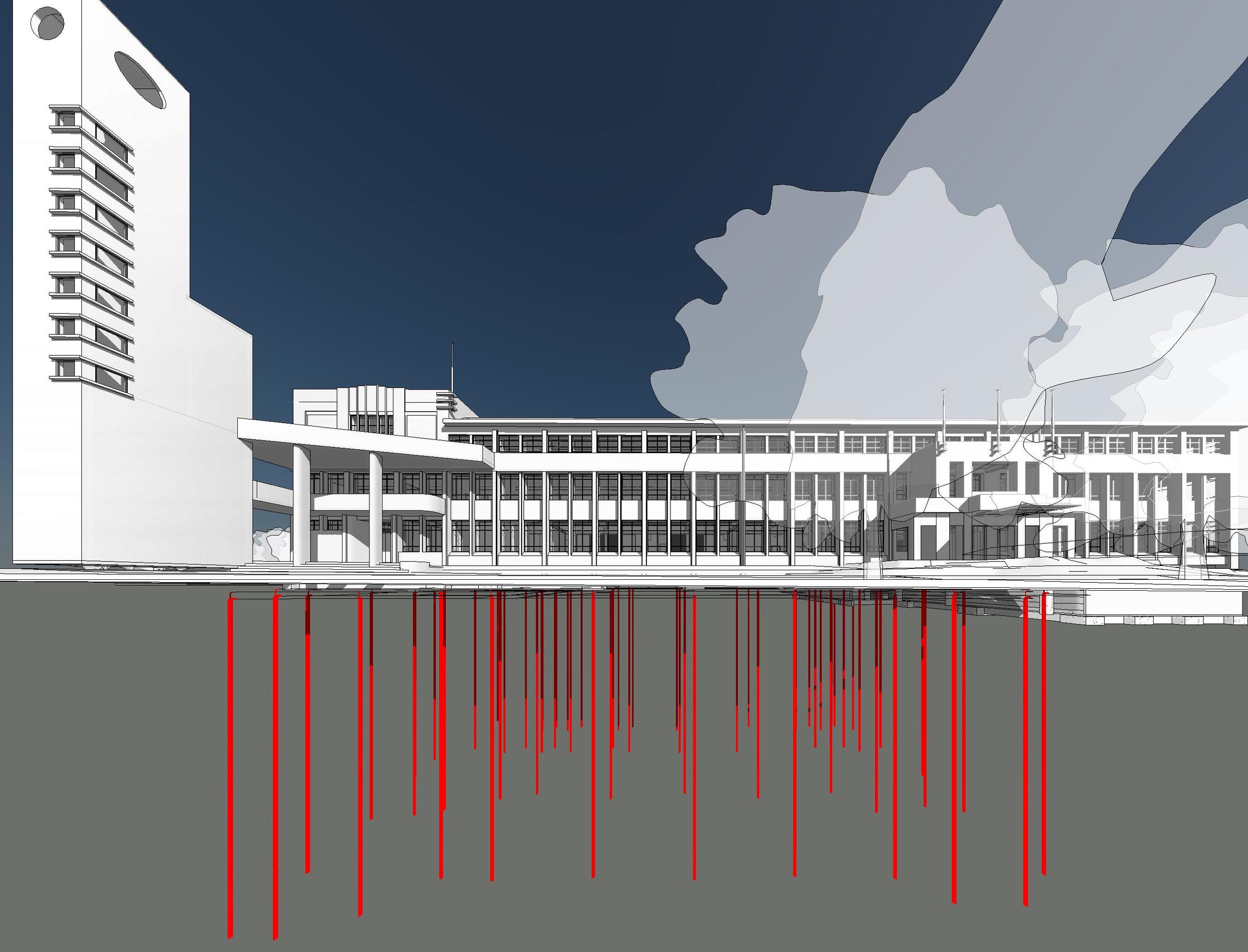 In 2013, Hutt City Council's historic administration building was in dire need of structural strengthening.
While retaining the existing façades, the brief called for a complete strip of the interior and rebuild with the addition of both a new extension as well as new deep structural piles. The challenge was to align with the Council's "Vision CBD 2030" plan for an environmentally friendly and energy efficient city.
S&T's design featured a number of leading edge technologies which worked to boost the sustainablity features of the project. This included, for the first time in New Zealand, the use of energy piles which consisted of ground source heat pump pipework being built within the building's structural piles. These thermal piles provided a means of reducing energy use and CO2 emissions and is a technology that has been used successfully for many years in both the UK and Europe.
The design also implemented closed loop pipes within the 72 structural piles required for the structural design. Each pile descends 20 metres below the ground where the earth's heat sits at 10°C - a temperature that is kept stable by the earth surface as well as the soil, rock and groundwater beneath it. Using this stable heat can boost the efficiency to twice that of a typical electrical heat pump.
Ground source heat pumps also work in reverse and can be combined with cooling systems. When in heating mode, the energy is extracted from the ground and when in cooling mode, the energy is rejected into the ground resulting in significantly reduced cooling energy costs.
Additional sustainable features include high levels of thermal insulation, double glazing and carefully controlled low energy light fittings, proving that clean, renewable energy can save money while preserving the environment.
Project Team