Auckland International Airport
Pier A Segregation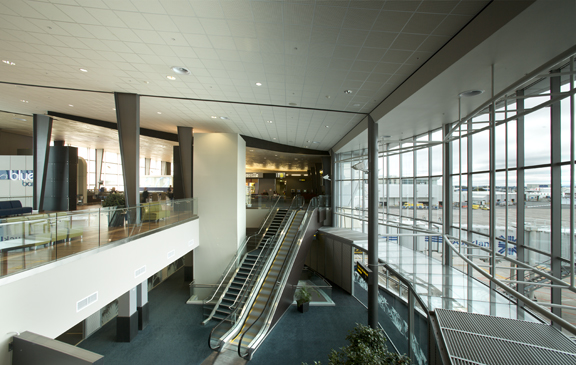 Designing for the present while taking into account the future was part of the challenge for S&T on this $47 million addition to Auckland International Airport's passenger pier.
While the primary objective of the project was to separate arriving and departing passengers, the opportunity to enhance the passenger experience was also maximised with an enhanced retail, food and beverage areas.
Large areas of glazing provide expansive views to the west. The design solution also provides two large two-storey voids with full-height glazing offering transparency between levels.
This project won the James Hardie Award of Excellence, Best Commercial Project 2006.
Project Team