45 Queen Street, Auckland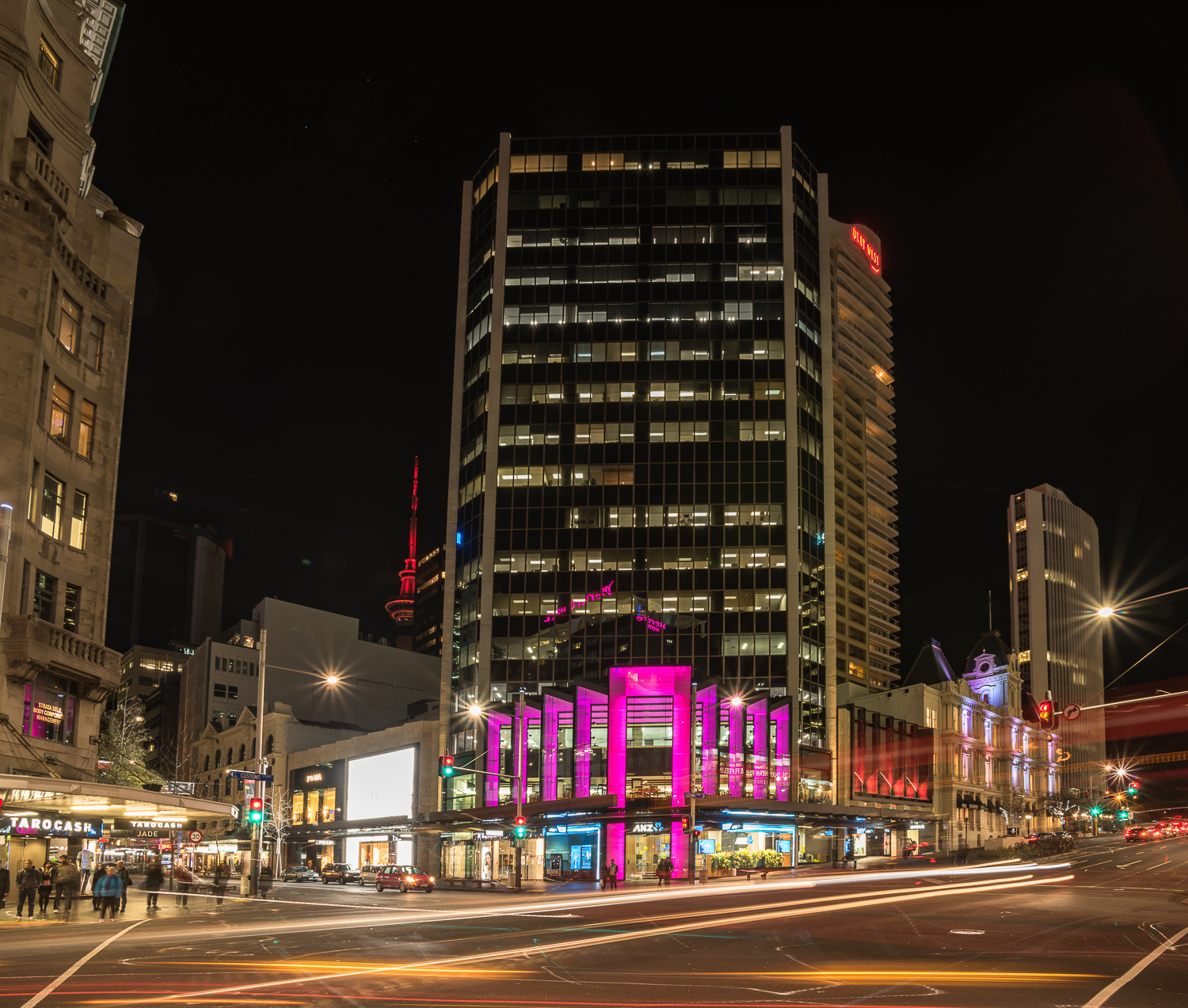 S&T have recently completed building services for the redevelopment of Auckland's Tower Building - the 15 storey high office tower centrally located at 45 Queen Street was originally designed by Stephenson & Turner back in 1980. S&T's latest involvement has included:
Podium (ground and level 1) including the main entry and a chic new level 1 café, lounge and lobby
Ground floor tenancy fitouts including the prestigious Dior and Swarovski stores
Level 4 Clifton's fitout
Tower Insurance fitout (levels 2, 3, 12, 13 & 14)
The building façade is wrapped in LED lights which are cleverly hidden inside portal columns made of etched glass. The RGB lighting can change colour to fit client requirements and special events. The hidden lighting theme continues throughout the interior of the building to create a beautiful metropolitan ambiance.
Stephenson & Turner were presented with an Award of Merit at the NZ Property Industry Awards for building services for the ground and Level 1 Podium redevelopment.